Check Rwanda visa requirements for Iranian citizens
Rwanda is a wonderful country in East Africa. Rwanda, located on the Equator, is a destination with breathtaking beauty, diverse wildlife, amazing natural tourist destinations, and friendly people. Over the course of ten days, one can visit the endangered mountain gorillas and chimps, navigate the waterways in search of the elusive shoebill stork, hippo, and elephants, and explore the savannah grasslands teeming with thousands of mammals, including the legendary tree-climbing lions, look out for over 1046 recorded species of birds, and marvel at the Nile's source. Rwanda provides an incredible opportunity to see all of these unique treasures.
Rwanda is a landlocked country in East Africa that is one of the world's most popular tourist destinations today. Some people still point to the Rwandan genocide of 1993 and believe that the country is still not politically secure, but they are completely wrong because the reality is quite the opposite.
Rwanda e-visa for Iranian citizens
Rwanda has become a very safe and secure country with no political insecurity or instability. Rwanda, like any other tourist destination, has a wide range of tourist attractions, including wildlife, unique landscapes, man-made attractions, and, to top it all off, the people's warm hospitality and distinct culture. Every day, more tourists visit this incredible part of the world. Getting around in a new place with different economic ways and cultures can be difficult, but this is how first-time visitors to Rwanda can manage, get around, and easily mingle.
Citizens of Iran can enjoy up to 30 days in Rwanda with the e-Visa. Rwanda's e-Visa for Iranian citizens is single-entry and valid for tourism and business.
It's quick and convenient to apply for a Rwanda e-Visa from Iran. Travelers complete the form online and receive the approved visa by email.
This article explains Rwanda visa requirements for Iranian citizens and the 3-step application process. There is also other important information about traveling from Iran to Rwanda in 2022.
1. Rwanda e-visa for Iranian citizens:
If you are an Iranian national planning a trip to Rwanda, you will need to obtain a visa in order to enter the country.
To expedite entry into Rwanda, the Rwandan government implemented electronic online visas for Iranian travelers arriving in the country.
You must follow the Rwanda visa requirements for Iranian citizens in order to successfully apply for your Rwanda e-Visa.
It has never been easier or faster to apply for an e-visa to the Republic of Rwanda thanks to this new electronic visa system.
Currently, nationals from around 200 countries can apply for a Rwanda e-Visa before traveling to the country. Iran is one of those countries.
The single-entry Rwanda e-Visa permits the holder to enter Rwanda for a stay of up to 30 consecutive days.
Once it is approved, the Iranian visa holder has 30 days to visit Rwanda. Iranian passport holders can use the Rwanda online visa for several purposes such as business, holidays, medical treatments, and transit.
Successful applicants from Iran will receive an online visa that authorizes them entry to Rwanda via the dedicated fast lane for the Rwanda e-Visa for Iranian citizens.
Iranian passport holders intending to travel to Rwanda from Iran or any other country in the world must schedule an appointment at the Rwanda embassy in Iran for other reasons such as education, employment.
Type of Rwanda e-visas:
Rwanda transit e-visa: Travelers from Iran can stay in Rwanda for up to 03 days with a Transit e-Visa. It's ideal for a lengthy layover. It is a single entry visa.
The Rwanda Conference E-Visa is valid for 03 months from the arrival date. It allows Iranian business travelers a 30-day stay and only one entry into Rwanda. Allow us to assist you with the Rwanda Conference E-Visa for Iranian citizens
Rwanda tourist e-visa: is a required travel authorization document that must be applied for prior to your travel date in order to enter and stay in the country for tourism purposes. When you apply for a Rwanda tourist e-visa for Iranian citizens, you can visit Rwanda for 30 days with only one entry.
East Africa e-visa: This is without a doubt the best way to explore Rwanda and its neighboring countries (Kenya, Uganda). You will not only be able to enter and exit Rwanda with the East Africa E-Visa, but you will also be able to enter and exit Rwanda and Kenya without restrictions during your 90-day stay.
2. Rwanda e-visa requirements for Iranian citizens: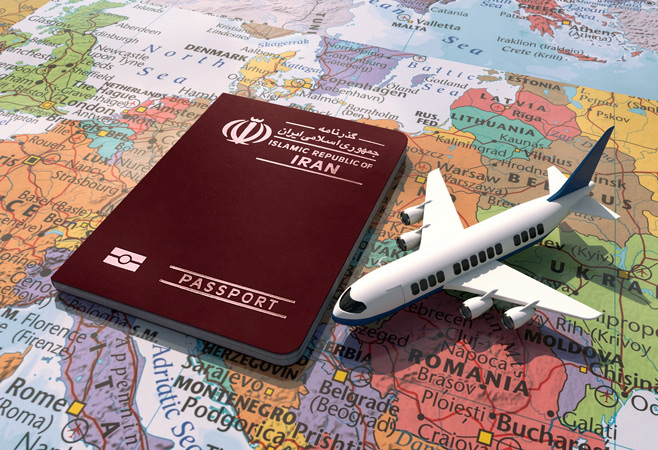 Rwanda e-visa requirements for Iranian citizens
To meet Rwanda visa requirements for Iranian citizens, applicants need:
A current and valid Iranian passport. Please ensure that it is valid for at least 06 months from the date of your arrival in Rwanda.
The passport must have at least 02 blank pages for the Immigration Officer to stamp.
A scan of the biographical page of your passport
A photograph of the applicant that was taken recently
An email address is required. This address will receive updates to your application as well as the final Rwanda e-visa.
In addition to these key pieces of information, Iranian applicants may be required to provide additional information about their trip to Rwanda, such as date of arrival/ departure.
Additional questions include passport information such as your passport number as well as contact information.
3. How to apply for a Rwanda visa online from Iran:
Travelers can get a Rwanda visa online for Iranian citizens in just a few simple steps:
Step 1: Complete the Rwanda e-Visa application form for Iranian
Step 2: Pay the Rwanda visa fee securely online
Step 3: Receive your approved visa via email
Read more: How to apply for a Rwanda visa online
Applying for a Rwanda tourist visa for Iranian citizens is quick and convenient. Iranian nationals are first required to complete the online application form, providing basic information including:
Full name, gender, birth date, and citizenship country
Iranian passport information: number.
Email address and other contact information
Date of arrival/ departure in Rwanda
Before submitting the request, applicants should double-check that all the information is correct. Any discrepancies between the information provided, and the Iranian passport could result in delays or even visa rejection to Rwanda.
Following completion of the form, the visa fee is paid with a Credit/debit card, Visa card, American Express, MasterCard, PayPal, or Wire Transfer to the Bank of Cyprus, and the request is sent for review.
Iranians typically have to wait for 24 hours to 72 hours to receive their approved Rwanda e-Visa via email. It depends on the processing time option the applicant selects in the application.
How to apply for a Rwanda visa online from Iran
4. Rwanda e-visa fees for Iranian citizens:
The Rwanda e-visa fees for Iranian citizens are determined by the type of visa requested and processing time. Electronic visas are less expensive than most embassy-issued visas.
Iranians planning a trip to Rwanda should look into the most recent prices.
You can choose from three processing speeds for your Rwanda e-visa application:
Normal: Your application will be processed within 03 Business Days
Urgent: You can choose this option if you want your application to run much faster. Within 48 hours, your visa will be delivered to your e-mail inbox.
Super urgent: This is the best option if you need to travel as soon as possible. Your visa will be issued within 24 hours.
Besides, we also provide other service packages to help customers have a good trip to Rwanda such as Rwanda travel insurance, e-sim card in Rwanda, car pick-up services in Rwanda