Rwanda Visa For Egyptian - Visa Fees Nov 2023
To travel to Rwanda as an Egyptian citizen, you must apply for a visa. The good news is that you can apply for an electronic visa for this purpose. Even better, we can assist you with a simple procedure for obtaining a Rwanda visa for Egyptian citizens. We provide a low-cost service that you can find on our digital platform.
In this article, travelers from Egypt will find useful information on applying for the Rwanda electronic visa, including Rwanda e-visa requirements for Egyptian citizens, the application form and process, and how to apply for a Rwanda visa online from Egypt.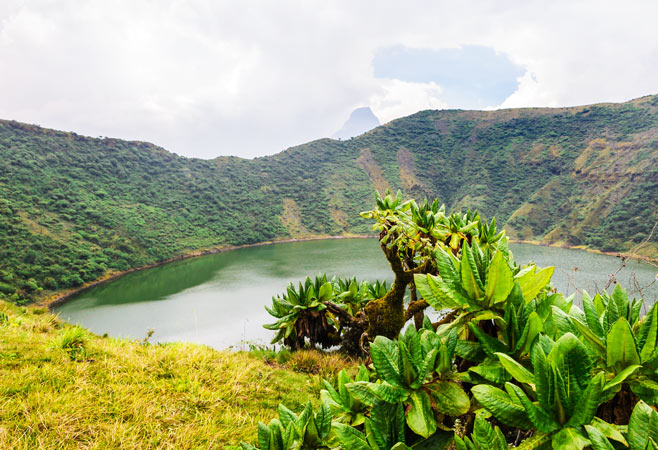 1. Rwanda e-visa for Egyptians:
Egyptian citizens who wish to enter Rwanda need a valid electronic visa (also known as a Rwanda e-visa). For Egyptian citizens, applying online is the fastest and most convenient way to get a Rwanda e-visa. Visitors who wish to visit Rwanda for tourism or to visit family may take advantage of this option.
What is a Rwanda e visa for Egyptian citizens?
The Rwanda e-visa is an electronic visa introduced in 2018 to speed up the application process for a visa to Rwanda for tourism, business, study, or diplomatic purposes with short stays. The electronic visa for Rwanda allows visitors from more than 100 countries to enter Rwanda, including Egyptian citizens.
Rwanda e-visa for Egyptians are simplified visas as no embassy visit is necessary, no paperwork is required, and it is unnecessary to wait months to receive a response.
To apply for a Rwanda electronic visa, fill out a simple online Rwanda visa application, which can be completed in a matter of minutes by providing basic personal, passport, and travel information.
Travelers who wish to stay in the country for longer periods of time or who require a different visa type, such as a Rwanda work visa, should contact at Rwanda embassy in Egypt
Rwanda visa types for Egyptian citizens:
Egyptian citizens can choose between different types of e-visas in Rwanda to suit their travel needs. The Rwanda visa policy details the following:
Rwanda e-tourist visa: Allows travelers to travel to Rwanda for a short stay for tourism or family visit purposes. This visa is valid for 03 months from the arrival date with a duration of stay up to 30 days from the entry date.
Rwanda conference e visa: Allows Egyptian travelers to enter Rwanda if they are about to attend a conference, meeting, or seminar organized in the country. The staying time for this type of e visa is 30 days from the arrival date with a Single Entry to Rwanda.
Rwanda Transit e Visa: Travelers who need to stop at Rwandan ports en route to another country must obtain a transit visa. It is a single-entry e-visa that allows Egyptian applicants to transit and have a short trip within 03 days from the day they arrive in Rwanda.
East Africa Visa: is a joint tourist visa serving the opportunities to travel simultaneously to the Republic of Kenya, the Republic of Rwanda, and the Republic of Uganda for tourism. The maximum number of days they are allowed to stay in these countries is 90 days from the arrival date, with multiple entries between the 03 countries.
2. Rwanda e-Visa Requirements for Egyptian citizens:
Travelers should meet the Rwanda visa requirements for Egyptian citizens before beginning the application process.
The e-visa requirements for Egyptian citizens are:
An Egypt Passport that is valid for at least 06 months on their arrival date with at least 02 blank pages.
An email address to receive their approved e-visa.
Egyptian citizens must have access to a recent digital passport-sized photograph.
Furthermore, before applying, they must have the following information on hand:
Digital copies of their passport's biographical page
Egyptian citizens whose passports are due to expire within the next six months of their arrival date must renew them before completing the application process. They should also keep in mind that the Rwanda e-Visa for Egyptian citizens is a one-of-a-kind online visa that cannot be transferred to another travel document. This is especially important for Egyptians who have dual citizenship or who have to replace or renew their passport after applying for the e-Visa.
We also recommend that Egyptian applicants to register with an email ID they frequently use. The Rwandan government will notify approved e-Visas as well as all other communications via email. Egyptian applicants should also make certain that the debit or credit card they intend to use to pay the processing fee has sufficient funds and has previously been activated for online transactions.
Once Egyptian applicants prepare all the necessary documents, they can apply for a Rwanda e visa online without presenting documentation in person at the embassy.
To gain expedited entry into Rwanda, online Rwanda visa requirements state that the Egyptian traveler should print a copy of the e-visa approval letter to present alongside their passport upon arrival.
3. How to apply for a Rwanda visa from Egypt: 
Applying for a Rwanda e-visa from Egypt is straightforward and low-cost. The Rwanda e-visa for Egyptian citizens is designed to eliminate the stress of acquiring a visa upon arrival.
To obtain a Rwanda e-visa, Egyptian citizens must fill out an online visa application form, which takes about 15 minutes to complete.
Egyptian citizens can get a visa for Rwanda from Egypt online in 3 simple steps.
Read more: How to apply for a Rwanda visa online
It is critical that supporting documentation be submitted with the application. This ensures that Egyptian citizens receive their visa as soon as possible. Once all the required information and the fee have been collected, the e-visa will be sent to the email address provided.
The average time for approval varies slightly. Approvals are typically sent within three business days. Rwanda e-visa can also be granted to Egyptian citizens as soon as 24 hours after the application is submitted.
Besides, we also provide other service packages to help customers have a good trip to Rwanda such as Rwanda travel insurance, e-sim card in Rwanda, car pick-up services in Rwanda