Rwanda Visa Requirements for Malian Citizens 2023
Because of their convenience and speed, eVisas have grown in popularity over the years. Rwanda is one of the countries that has benefited from this trend, as it enabled Rwanda e-Visa a few years ago and it is now available for many nationalities.
The Rwanda e-Visa is easy to obtain, especially if you have a Rwandan passport. We say this because the only Rwanda visa for Malian citizens you need is the e-Visa. You do not need to go to the consulate to obtain this document; instead, you can complete an online form at home.
This form is simple to complete, especially if you have an internet connection and a mobile device or computer. Other information about this document can be found in the article below.
Remember that you can apply for this document at rwandaimmigration.org, so you can read this guide and then proceed to our application page with ease.
Rwanda e-visa for Malian citizens
1. Rwanda e-visa for Malian citizens:
When planning a trip to another country, you think about everything from the luggage to the accommodations, but one thing you should not overlook is the documentation required to enter. In the case of Rwanda, if you have a Malian passport, you will need a Rwanda e-Visa
The Rwanda e-Visa is a pre-travel document that allows you to travel to Rwanda electronically. This document is linked to your passport, but a printed copy is always recommended in case of an emergency.
One thing to keep in mind when applying for a Rwanda e-visa for Malian citizens is that it can switch from a tourist version to a business version based on your needs. You have the following options:
Rwanda transit e-visa: If you do not intend to stay in Rwanda for an extended period of time, the Transit e-Visa is an excellent choice. People can visit Rwanda for three days before their next flight with this e-Visa.
Rwanda conference e-visa: It is an electronic visa that allows you to enter Rwanda for the purpose of attending a conference, meeting, or seminar. This visa is appropriate for you whether you are a conference speaker or attendee. You are granted single entry, and your stay cannot exceed 30 days.
Rwanda tourist e-visa: allows the traveler to stay in Rwanda for a maximum of 30 days consecutively for tourism/holiday, visiting family, and leisure purposes.
East Africa e-visa: is not the same as the Rwanda visa. It is valid for 90 days, allows multiple entries, and allows you to stay at your destination for up to 90 days from the arrival date. East Africa eVisa is issued for Malian citizens who want to travel to Kenya, Rwanda, and Uganda and Rwanda is their first destination.
Keep in mind that visits are strictly limited to tourism, business, and transit activities, depending on your preferences.
Other visas, such as work visas, take longer to obtain and require additional documentation. You should contact the Rwandan embassy in Mali.
2. Rwanda e-visa requirements for Malian citizens:
Rwandaimmigration.org's services could not be simpler, we only need some things to get started. Here is a list of Rwanda e-visa requirements for Malian citizens:
Valid passport - Obtaining a passport should be simple for you, and if you already have one, ensure that it is still valid. An expired passport will result in a rejected application, so save your time and money.
There should be at least two blank pages in the passport, so that border officers can stamp it.
It should be the most recent digital photo of yourself. Check to see if it meets the requirements (white background, no face gestures, etc.)
Email address: While your visa will be electronically linked to your passport, you will need a copy to show at the Rwanda immigration office. Rwandaimmigration.org will send you one in PDF format via email. It never hurts to have a backup, so print a few copies and keep one in each bag.
Means of payment – the payment must be made online during the application process as well. Rwandaimmigration.org accepts credit/debit cards, but if you have PayPal, Visa, or American Express you can use them as well.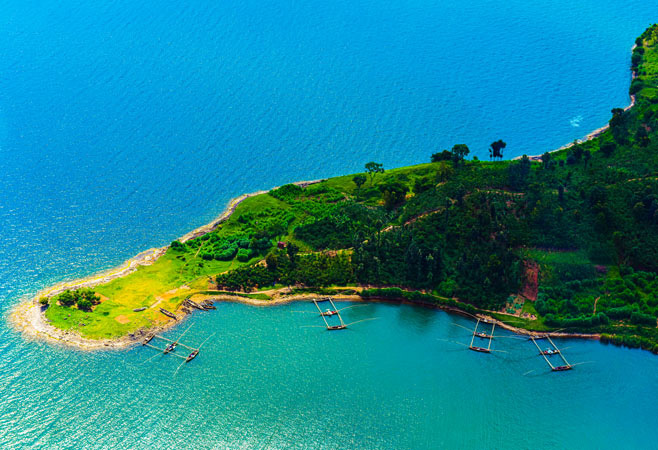 Rwanda e-visa requirements for Malian citizens
3. How to apply for a Rwanda visa online from Mali:
Once you have all of the required documents, you can continue the process by completing the application form. Even if the process is simple, you can contact rwandaimmigration's excellent support service, which is available 24 hours a day, seven days a week.
There are three simple steps to applying for a Rwanda visa online:
1. The first step will require you to provide general and basic information such as your name, e-mail address, address, passport information, and so on.
2. The second step is the application process itself, which includes revision and payment. It is critical that you enter the necessary information as precisely as possible.
3. Finally, the third step is to get your e-visa through email. After completing step 2, please check your email for your confirmed information, and we will notify you when your Rwanda e-Visa will be ready. You should download and print out the Rwanda e-visa.
Read more: How to apply for a Rwanda visa online
In order to apply for a visa, you'll need to provide personal information (full name, date of birth, contact information), passport information (passport number, issue date, expiration date, nationality). You will be required to upload a recent photo of yourself at the end of the form. Double-check all the information after you have completed the application to ensure it is accurate and complete. It could delay your visa application if you don't do this.
Once everything is in order, you will be directed to pay the Rwanda visa fee and await approval via email. A Rwanda visa typically takes one to three business days to process, though this can vary depending on demand and other factors. To avoid delays and stress, we recommend applying for your visa ahead of time.
How to apply for a Rwanda e-visa from Mali
4. Rwanda e-visa fees for Malian citizens:
The Rwanda e-visa fees for Malian citizens include a Rwanda visa service fee and a Government fee. The Rwanda visa service fee is solely determined by the processing time and type of visa. There are three options available on rwandaimmigration.org. Keep in mind that the faster you want your visa, the more money you'll have to pay for it. The following options are available:
Normal: Your Rwanda visa arrives in 3 Business Days.
Urgent: Your Rwanda visa arrives in 2 Business Days.
Super urgent: Your Rwanda visa arrives within 1 Business Day.
In addition, we recommend that you should buy a Rwanda travel insurance
Contact our customer service center, which is available 24 hours a day, seven days a week. We can answer any questions you have about this or any other visa process. Rwandaimmigration.org can assist you with all of your travel requirements!