Rwanda Visa Requirements For Beninese Citizens
Electronic visas have become increasingly popular in many countries visa policies in recent years. Rwanda is one of the countries that issue such documents, but at the moment, only citizens of more than 140 countries are eligible to apply. The list will undoubtedly grow. Until then, you might be one of the lucky people who avoid a trip to the Rwandan embassy. You can instead apply online and receive your visa in as little as 15 minutes.
To determine whether you are eligible for a Rwanda e-visa, go to rwandaimmigration.org and use the Visa Checker. It is a tool that allows you to enter Beninese as your nationality and Rwanda as your destination. The information you seek will be displayed in less than a second. Furthermore, if you discover that you are eligible, you will be able to apply right away.
The Rwanda e-visa for Beninese citizens is now available online. Using the eVisa system, Beninese can apply for the essential entry permit in minutes.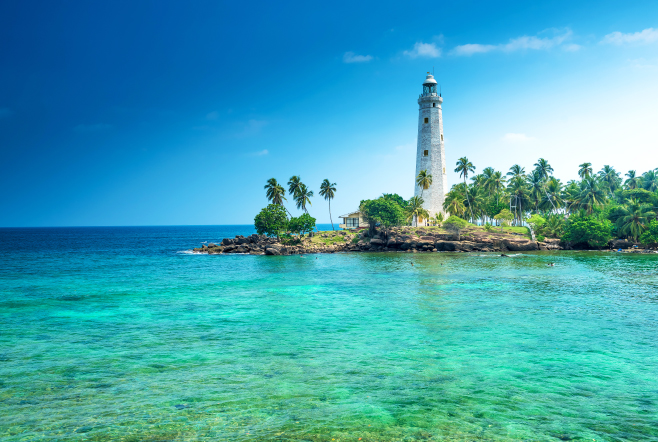 Rwanda e-visa for Beninese citizens
1. Rwanda e-visa for Beninese citizens:
Before they can legally enter Rwanda, Beninese passport holders (Beninese citizens) need a visa.
The Rwanda e-visa is a form of authorization that allows tourists from various countries to enter Rwanda. Because the document is processed and obtained online, it is referred to as an "electronic visa."
In order to enter Rwanda, travelers must apply for a Rwandan visa online, wait no longer than three days for it to be approved, and then present it at the border upon arrival.
Beninese citizens can obtain an online visa to enter Rwanda for the following purposes:
Tourism
Conference
Transit
Visiting friends and relatives
The single-entry Rwanda e-visa is authorized for Beninese nationals and is valid for 90 days after being issued.
Beninese passport holders are exempt from visiting an embassy or consular office because of this online visa. They can easily apply for and obtain a Rwanda visa from the comfort of their own homes.
Beninese nationals planning to visit Rwanda for an extended period of time or relocate to Rwanda for professional or academic reasons should inquire at the Rwanda embassy in Benin about which travel document is best for them.
Type of Rwanda e-visas:
Rwanda tourist e-visa: Many travelers choose the Tourist e-Visa to stay in Rwanda for a longer period of time. Using a Tourist e-Visa, you can relax, enjoy the food and culture, or visit friends and family in Rwanda. You don't have to worry about time pressure since you have 30 days to spend. Your single-entry Tourist e-Visa must be used within 30 days of arrival. Once you've used it, you're free to explore Rwanda's beauty. Use our simplified online form to apply for a Tourist e-Visa.
Rwanda conference e-visa: You can obtain the Rwanda Conference E-Visa as a Beninese citizen. This electronic visa enables you to visit Rwanda to attend or speak at a conference, meeting, or seminar. The Rwanda Conference E-Visa is valid for 90 days from arrival date and allows only one entry into Rwanda.
Rwanda transit e-visa: This is a great option if you are not planning to stay in Rwanda for a long time. Using this e-Visa, people can visit Rwanda for three days before their next flight. If you have a long layover, get the Transit e-Visa.
East Africa e-visa: Why not visit other countries in East Africa if you have 90 days in Africa? With the East African e-Visa, you can see more than just Rwanda. Uganda and Kenya are accessible with this e-Visa. Apply for an East African e-Visa here.
2. Rwanda e-visa requirements for Beninese citizens:
Rwanda e-visa requirements for Beninese citizens
Because rwandaimmigration.org will do the majority of the work for you, you won't need many items, but you will need to provide a few. The following is a list of the Rwanda e-visa requirements for Beninese citizens.
Beninese passport valid for 180 days beyond the date of arrival
The passport has at least two blank pages
Digital photograph of yourself: the photograph should be as recent as possible. There should be no facial expressions, and the background should be white. If you have any doubts about this item, use rwandaimmigration.org's professional photo service.
A passport information page scan
A current email address to which the Rwanda e-visa will be sent once approved.
3. How to apply for a Rwanda visa online from Benin:
The application form on Rwandaimmigration.org was created to make your journey planning easier. This three-step application form can be completed in a matter of minutes. If necessary, you can also contact Rwandaimmigration.org's customer service. They are always ready to take your call and assist you.
In the first step, simply fill out the form with basic information such as your passport ID and date of arrival. You must also choose the procedure option that best suits your trip.
The main points of the second step are revision and payment. Pay close attention to your information. The reason for this is that this is the only time you can make changes. Please keep in mind that once the application has been processed, no changes can be made. Avoid this hassle by double-checking your information's spelling and accuracy.
Finally, if necessary, attach the items to this form and submit the application form.
Read more: How to apply for a Rwanda visa online
When filling out the e-visa application form, travelers must provide accurate information and double-check all details. This is because any errors or missing information can cause delays in processing and, in some cases, result in the denial of the visa waiver.
Applicants should also keep in mind that if their passport is lost, stolen, or damaged after receiving the Rwanda e-visa for Beninese citizens, they will need to obtain a new one in order to visit the country.
Beninese travelers can finish the application process by paying the e-visa fee with a Credit/debit card, Visa card, American Express, MasterCard, PayPal, or Wire Transfer to the Bank of Cyprus. After payment is received, the application can be submitted for processing.
After submitting their application, travelers must wait for the visa to be approved. This usually takes 1-3 business days. The majority of Beninese petitioners receive their visas within hours, but some applications may be delayed due to high demand or public holidays.
How to apply for a Rwanda visa online from Benin
4. Rwanda e-visa fees for Beninese citizens:
Rwanda e-visa fees will vary depending on the type of visa and how quickly you need it. Keep in mind that the cost of your Rwanda e-Visa is determined by both of these factors. Here are your options:
Normal: This is the cheapest option, but it takes 3 Business Days to receive your e-Visa. Despite this, it is a fantastic option if you plan your trip ahead of time.
Urgent: You only have to wait 2 Business Days with this option.
Super urgent: If you are in a hurry or in an emergency, you can choose this option. The e-visa will be issued within 1 business day. Obviously, the cost is higher. Believe me, it is completely worthwhile.
Besides, We also provide service packages to help customers have a great trip and ensure safety such as Rwanda travel insurance, car pick-up service in Rwanda, e-sim card in Rwanda