Rwanda visa requirements for Grenadian citizens
Rwanda, a tiny country in Africa's Great Lakes region, has unfortunately gained notoriety as a result of recent events. However, the country today offers a positive vision of Africa and has beautifully preserved natural landscapes and environments to offer visitors.
Rwanda continues to attract some tourists: it is not a place to visit to buy souvenirs but rather to witness the rapid development that is currently taking place in certain parts of Africa. Away from the capital, Rwanda has managed to preserve and protect its natural heritage, and the country is endowed with numerous lakes, including Lake Kivu, which has a relaxing and peaceful shoreline. Despite a minor lack of infrastructure, you have no reason to be concerned about your safety or security in this country.
Grenadian citizens who plan a trip to Rwanda are no longer required to apply for a consular visa. All the citizens of Grenada can apply for a Rwanda visa online using the services rendered by Rwanda Immigration Services instead.
More information about the Rwanda e-visa for Grenadian citizens and how to apply can be found below.
1. Rwanda e-visa for Grenadian citizens:
Grenadian passport holders are required to have a valid Rwandan visa to enter the country. When visiting for tourism, the most convenient way to obtain a visa is online.
The Rwanda e-visa for Grenadian citizens is regarded as the most convenient way to authorize your trip to the East African nation.
By using the online application process, you won't have to waste time visiting a diplomatic mission to deal with paperwork.
Citizens of almost all countries need a visa for traveling to Rwanda, over 200 nationalities, including Grenadians, are eligible for obtaining a Rwanda e-Visa.
With a Rwanda e-visa, Grenadian citizens can stay in the country for up to 30 days. It can be used for tourism, leisure, or visiting family. Transit visas are also available for Rwanda.
One of the most important things to keep in mind is that you will need a Rwanda e-visa for Grenadian citizens to get into the country, you can easily apply just by going to the Rwanda Immigration Services website.
Type of Rwanda e-visa:
Rwanda tourist e-visa: The Rwandan government has prepared a tourist authorization that allows for a short-term visit within the country. If you are going to spend your holiday in Rwanda, you should select a tourist e-Visa which lets you enter the country once and stay up to 30 days.
Rwanda transit e-visa: A Rwanda transit e-visa is an electronic travel authorization that allows travelers to transit through Rwanda for a short period. This type of visa is designed for those who are passing through Rwanda to reach their final destination in another country. With this visa, you can transit in Rwanda and has short trips there within 3 days.
Conference e-visas are electronic visas that allow you to attend conferences, meetings, or seminars in Rwanda. This visa is appropriate for you whether you are a conference speaker or attendee. An online Rwanda visa for Grenadian citizens allows a single entry stay of 30 days for tourism in the country.
East Africa e-visa: The Republic of Rwanda launched the e-Visa program in June 2016. Before entering the country, an e-Visa must be obtained. Visitors planning to travel to Kenya, Rwanda, or Uganda require an East Africa e-visa to enter the country. An East Africa Tourist Visa is valid for 90 days per entry and is valid for multiple entries within the three countries.
2. Rwanda e-visa requirements for Grenadian citizens:
Grenadian travelers who are eligible for the Rwanda e-Visa are required to submit a successful e-Visa application. All eligible Rwanda online visa applicants must meet certain criteria in order to apply for the e-Visa. The criteria includes the following:
Grenadian passports that are valid for a minimum of 180 days beyond the date of arrival in Rwanda are required. There should be at least two blank pages in the passport.
A scanned copy of the first page.
Digital Photo: A recent passport-size digital photo (either JPEG or PNG) on a white background is required for all applicants.
A current email address: It is critical that the applicant provide an email address that they frequently check because the approved e-Visa will be sent to this address.
It is recommended that travelers apply for their Rwanda e-Visa ahead of time to ensure that their travel plans are not disrupted if there are processing delays. It is recommended that travelers apply for their Rwanda e-Visa at least 07 days before their intended date of travel to Rwanda.
If you do not have the required validity for your trip to Rwanda, you should consider renewing your passport before beginning the application process for the Rwanda e-Visa.
3. How to get a Rwanda online visa for Grenadian citizens:
Applying for a Rwanda e-visa for Grenadian citizens is a relatively straightforward process that begins with the applicant filling out the online Rwanda e-Visa application. This application will require travelers to enter some basic information, such as:
Personal information such as name, gender, date of birth, nationality.
Passport details: passport number
Date of arrival and departure
Grenadian travelers can apply for a Rwandan visa entirely online; they don't need to leave the comfort of their homes. You will need a stable internet connection and a device such as a smartphone, tablet, or computer.
Before submitting the form, double-check that all the information is correct. This is due to the fact that even minor errors in the application form can result in processing delays or even application rejection. The Rwanda e-Visa processing time is extremely fast. The majority of travelers can expect to receive approval within 24 hours and at most three business days. Besides you can also apply to get a regular visa atRwanda Embassy in Grenada.
4. Rwanda e visa fees for Grenadian citizens: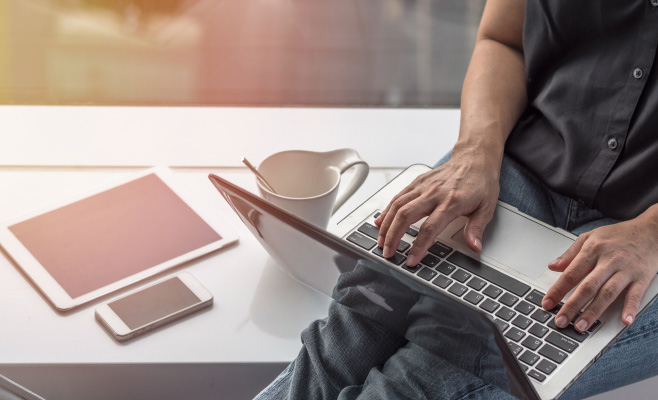 The cost of your Rwanda visa depends on two factors: the processing time you choose during the online application process and the type of visa. Rwanda Immigration Services gives you three options so that you can choose the one that best suits your needs. They are as follows:
Normal: 3 days for your application to be processed.
Urgent. Our Rwanda e-Visa arrives within 2 days.
Super urgent: You will receive your travel document within one day.
You have to pay two (2) kinds of Visa Fees when applying for a Rwanda visa online from Grenada, including the Service Fee and Government Fee.