Rwanda Visa Requirements for Ecuadorian Citizens 2023
It's never been easier to visit Rwanda! Nowadays, you can apply for a Rwanda visa online. With Rwanda Immigration Services, you can get an affordable service. Let us explain more about the Rwanda visa for Ecuadorian citizens.
Tourists, transit passengers, and business travelers can apply for the Rwanda Visa. However, Ecuadorian citizens will need to visit an embassy to acquire a Rwanda visa for the Ecuadorian citizens. However, you can learn more about the digital procedures in the following article.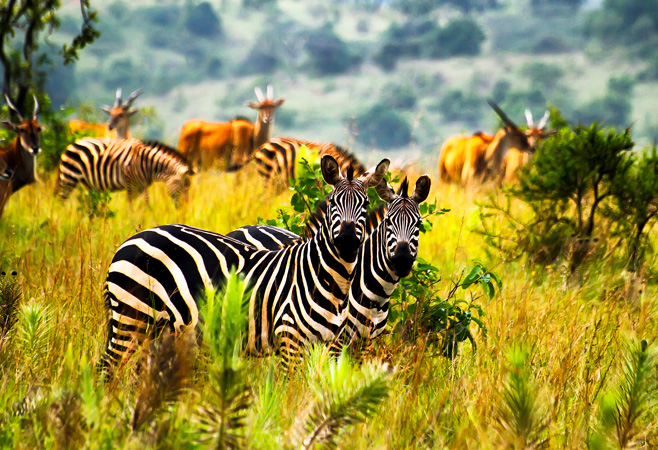 Rwanda e-visa for Ecuadorian citizens
1. Rwanda e-visa for Ecuadorian citizens:
Ecuadorian citizens are required to have a visa for Rwanda to enter the country. Depending on the purpose of their visit, Ecuadorian citizens can apply for various types of visas to Rwanda. For citizens of Ecuador, the Rwandan government has recently introduced an online electronic visa.
The Rwanda e-Visa (better known as Rwanda Entry e-Visa) is an official travel item required for certain foreigners wishing to enter the Republic of Rwanda. It is easier to obtain than a paper visa because it is processed electronically.
The Rwanda e-visa system is 100% electronic and is the most convenient option for Ecuadorian visitors. With the electronic visa, Ecuadorian tourists can stay in Rwanda for up to 30 days for tourism, leisure, and visiting family in the country.
If you are planning to travel to Rwanda for work or study, you must contact the Rwandan embassy in Ecuador for more information.
Type of Rwanda e-visas:
Rwanda tourist e-visa: If you intend to stay in Rwanda for an extended period of time, the Tourist e-Visa is a great option. It allows you to stay in Rwanda for up to 30 days. Ecuadorian visitors can use this type of visa for relaxation, or casual visit to family and friends. The Tourist e-Visa is valid for 03 months from the date of entry and permits a 30-day stay in the country. Visit this page to apply for a Tourist e-Visa.
Rwanda transit e-visa: Are you only going to Rwanda for a few days? The Transit e-Visa is the one to consider, then. This e-Visa allows Ecuadorian travelers to transit and have a short trip of up to 3 days in Rwanda.
Rwanda conference e-visa: This visa allows Ecuadorian nationals to stay in the country for a maximum of 30 days and is intended for attending business meetings, conferences, and the like.
East Africa e-visa: Travelers who use the East Africa Visa can apply and pay a fee online. This type of visa enables a trip to not only Rwanda but also to Uganda and Kenya. It is valid for multiple entries and has a total stay of 90 days in these 03 countries.
2. Rwanda e-visa requirements for Ecuadorian citizens:
Rwanda visa requirements for Ecuadorian citizens are simple and straightforward. You simply need to have:
A passport that is valid for at least 6 months from intended arrival date in Rwanda
The passport must also have at least 2 blank pages for stamps to be received at the Rwandan border crossing
A passport-style digital photo of the applicants and a copy of the biographical page of their passport.
An email address to which notifications and the e-Visa will be delivered.
You must travel to Rwanda with the same passport you used to fill out the application form if you have dual citizenship and multiple passports. This is due to the fact that a Rwanda e-visa for Ecuadorian citizens is electronically linked to a single passport.
Holders of an approved electronic visa for Rwanda from Ecuador can enter Rwanda by simply presenting the electronic visa-linked passport at border control. Having at least a printout of an eVisa on hand is still recommended.
Rwanda e-visa requirements for Ecuadorian citizens
3. How to get a Rwanda online visa for Ecuadorian citizens:
Ecuadorian citizens can apply for the Rwanda e-visa by the following 3 simple steps:
In the first step, you must provide personal information such as your name, address, e-mail, arrival date, passport information, and other basic information. You must also select a processing time that meets your requirements.
The second step of the application form will ask you to make a quick revision before proceeding with the payment. You must devote your full attention to revision because it is critical. Because the process is so brief, modifications are not possible once the visa application has been processed. Simply double-check the spelling and accuracy of every piece of information you provide to avoid delays in processing.
After you have completed the first two steps, you can proceed to the third step by submitting your application. Following that, you will be able to receive your e-visa in your email box as soon as the processing time is completed.
Read more: how to apply for a Rwanda online visa
The applicant's passport is electronically linked to the e-Visa. The passport used to apply for the visa must be the same one used to enter Rwanda.
Travelers must double-check all information before submitting the application, as any errors could result in delays or even a visa rejection.
Electronic visa processing is fast. Most Ecuadorian citizens receive their approved visas in 24 hours to 72 hours.
How to get a Rwanda online visa for Ecuadorian citizens
4. Rwanda e visa fees for Ecuadorian citizens:
For Ecuadorian citizens, Rwanda visa fees are generally lower when applied online compared to applications at the embassy. Tourists can save time & fees by applying online instead of visiting diplomatic offices.
The Rwanda visa fee is calculated and displayed on the payment page. Applicants securely pay the Rwanda e-Visa fees with a debit or credit card, visa, PayPal, American Express, Master Card, or Wire Transfer to the Bank of Cyprus.
To make matters easy, Rwanda Immigration Services offers 03 processing options to choose from.
Normal: Although this is the longest processing time available, your application will be ready in 72 hours. It's not that long, especially for those who plan ahead of time.
Urgent: Although the processing is faster, it is also more expensive. Within 48 hours, your visa will be delivered to your e-mail inbox.
Super urgent: Despite its high cost, this option ensures that you receive your document as soon as possible. Within 24 hours, your visa will be delivered to your e-mail inbox.
In addition, we recommend that you should buy a Rwanda travel insurance that will cover up to US $50,000,000 for medical expenses, trip delays or cancellation.