Check Rwanda visa requirements for Liechtensteiner citizens
Rwanda is an excellent place to learn about ancient African royalty. Visit the King's Palace, which is a replica of the traditional royal residence. The structure has a thatched roof and is shaped like a beehive. According to legend, Nyanza, a small town in Rwanda, was once the site of battles and power struggles. As a result, the monarchy moved around before settling in Nyanza. Rwanda gained independence and abolished the monarchy in 1962. Check out the Ethnographic Museum in Huye Houses to learn more about Rwanda's exciting period.
Explore the Volcanoes National Park in Rwanda's northwest. These mountains are home to the endangered mountain gorilla as well as a variety of unique ecosystems such as evergreen and bamboo forests. Book a gorilla tracking tour to see these incredible animals in their natural habitats. Visit the dormant Virunga Massif volcano, which stands at 4,507 meters. Check out Bisoke, Sabinyo, Gahinga, and Muhabura as well.
Many nationalities, including Liechtensteiners, are eligible for a Rwanda e-Visa, which allows for a maximum stay of 30 days per entry. If you're planning a trip to this country and only want to stay for a month or less, this is an excellent option.
If you are in a hurry, Rwanda immigration services can provide you with this e-Visa in as little as three business days. Do you want to know how to get a Rwanda e-visa for Liechtensteiner citizens? Then continue reading the following article.
Rwanda e-visa for Liechtensteiner citizens
1. Rwanda e-visa for Liechtensteiner citizens
Many nationalities can travel to Rwanda without a visa, with the majority coming from Africa and others from abroad. Liechtensteiners, on the other hand, are not among these nationalities, though they can apply for an online visa to visit Rwanda.
If Liechtenstein nationals are visiting Rwanda for leisure, business, or medical reasons, they can take advantage of Rwanda's e-visa system, which is a much easier and more convenient way to obtain a travel permit to the country.
However, if the duration of the visit planned by Liechtensteiner citizens exceeds the maximum time allowed with an e-visa to Rwanda, they will require another type of Rwandan visa. The appropriate travel authorization will be determined by the purpose of the trip (academic purposes, work-related activities, religion, permanent settlement, for instance).
Rwanda e-Visa was introduced in 2018 to expedite the process of obtaining the required visa prior to visiting Rwanda. Liechtenstein citizens can apply online and use the received Rwanda electronic visa to visit Rwanda for a short period of time.
The Rwanda e-visa for Liechtensteiner citizens is a Single Entry visa. This visa is valid for 03 months from the arrival date.
Because an electronic visa can be applied for online, Liechtensteiner citizens can complete a three-step application process without leaving their homes. There is no need to visit an embassy to obtain the approved travel document.
After processing, the Rwanda e-Visa is emailed to the applicant in PDF format. As you can see, there are benefits to using an online application. You can put your visa concerns in the hands of our professionals to save time, money, and energy!
Liechtenstein nationals planning to relocate to Rwanda, perform paid work, or stay for more than 30 days should contact the Rwanda embassy in Liechtenstein for information on the appropriate types of visa.
Type of Rwanda e-visas:
Rwanda tourist e-visa: is a single-entry visa issued for tourism purposes such as vacations and visits to family or friends. It is a single entry visa and allows holders to stay in Rwanda for up to 30 days from the entry date.
Rwanda conference e-visa: If you are a Liechtensteiner, you can apply for the Rwanda Conference E-Visa. If you want to attend or speak at a conference, meeting, or seminar in Rwanda, this travel document is available. With this visa, you can enter Rwanda once and remain there for up to 30 days.
Rwanda transit e-visa: If you only have three days in Rwanda, don't waste them at the airport. Instead, get a Transit e-Visa and spend your time making memories. Travelers from Liechtenstein can use this e-Visa to see some of Rwanda's beautiful sights and cultural landmarks while waiting for a flight. Get your Transit e-Visa right now.
East Africa e-visa: This e-Visa is the best option for travelers who want to see everything East Africa has to offer. The East Africa e-Visa gives you the same 90 days in Rwanda as the Tourist e-Visa, but it also allows you to visit Uganda and Kenya, with unlimited entries and exits between these countries during your trip. Apply for an e-Visa to East Africa now.
2. Rwanda e-visa requirements for Liechtensteiner citizens:
The list of Rwanda e-visa requirements for Liechtensteiner citizens is short, and the documents are easy to obtain. You probably already have some of them. Here's what you'll need for a smooth application process:
Before you begin the online application process, check the expiry date of your passport. You must ensure that your passport is valid for no less than 6 months after your arrival in Rwanda. The information page of the passport must be scanned.
At least two blank pages in the passport for verification
A color photograph of the applicant
The flight ticket confirmation
Valid e-mail address - Because your Rwanda e-Visa is delivered via e-mail in PDF format, you must provide a valid e-mail address. Remember to print the e-Visa before leaving.
Rwanda e-visa requirements for Liechtensteiner citizens
3. How to apply for a Rwanda visa online from Liechtenstein:
Rwanda Immigration Services has designed an easy-to-use application form for the Rwanda e-Visa for Liechtensteiner citizens. You will only need to complete three steps. This can be completed in 10 minutes, and if you have any questions, please contact customer service. Our customer service team is available 24 hours a day, 7 days a week to assist you with the process.
In the first step, you must provide personal information such as your name, address, e-mail, arrival date, passport information, and other basic information.
The second step of the application form requires revision and payment. While reviewing your information, you must pay close attention. This is significant because corrections are not permitted once the application has been processed. This will cause you to go through the entire process again, including payment. You can avoid this inconvenience by double-checking your spelling.
After completing the first two steps, you can submit your application and wait for it to arrive within the timeframe you specify.
Read more: How to apply for a Rwanda visa online
The application for a Rwanda e-Visa for Liechtensteiner citizens should take less than an hour. It is critical that the information is provided correctly, as any incorrect information may result in a delayed or denied visa for Rwanda.
Once the application is submitted, the typical wait time for a response is within 01 to 03 business days. It is best not to leave anything to chance and to apply early.
After receiving the e-Visa via email, travelers must print a hard copy of their Rwanda visa and bring it with them to their Rwandan port of entry. As an added measure of security, border officials will ask to verify that your records match theirs.
Also, if you want to check your Rwanda visa status. Please click here
4. Rwanda e-visa fees for Liechtensteiner citizens: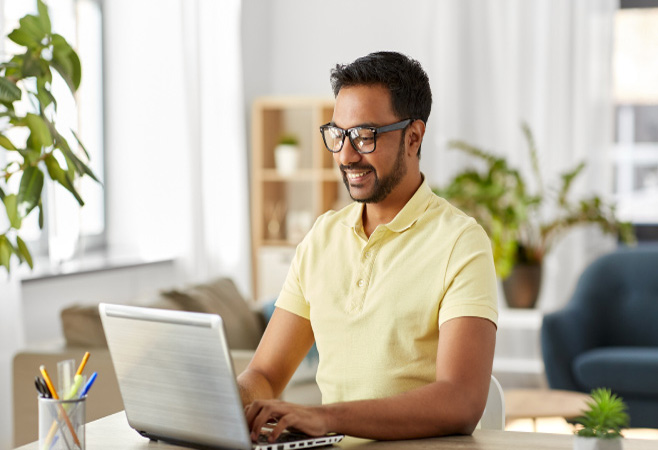 Rwanda e-visa fees for Liechtensteiner citizens
The Rwanda e-visa fee is determined by the type of visa you are applying for and the processing time option you choose for your application. The faster you need your e-Visa, the more you'll have to pay.
One of the best aspects of using Rwanda's services is the ability to customize the processing speed of your application. You have three options for receiving your travel document at the precise time you require it. Here are some options for you to consider:
Normal: Your application is processed within 03 business days
Urgent: The waiting period is 2 Business Days
Super urgent: You will only have to wait 24 hours for your document if you select this processing time.
To apply for a Rwanda visa online, you have to pay two (02) kinds of Rwanda Visa Fees, which are called Service Fee and Government Fee.
In addition, we recommend that you should buy Rwanda travel insurance while traveling to Rwanda.
5. Is it safe to use Rwanda immigration services to get a Rwanda e-visa?
If you are still unsure whether to use our services, keep in mind that we are one of the market leaders in arranging electronic visas for travelers all over the world. We have extensive experience in making your visa application pleasant and simple. 98 percent of our applicants are granted e-Visas to Rwanda.
Rwanda e-visa is ready for you! Simply complete the online form, and Rwanda Immigration Services will handle the rest! Remember that you can always contact our support team if you have any problems or questions about your visa.