Check Rwanda visa requirements for Slovenian citizens
If you are a Slovenian citizen, you have little trouble entering the country because it does not require many documents at the airport at the moment. However, as times change, it will soon be necessary to have a Rwanda e-visa in order to enter the country and enjoy what this beautiful East African country has to offer. As a result, we encourage you to read this article to learn the exact steps for applying for a Rwanda e-visa for Slovenian citizens.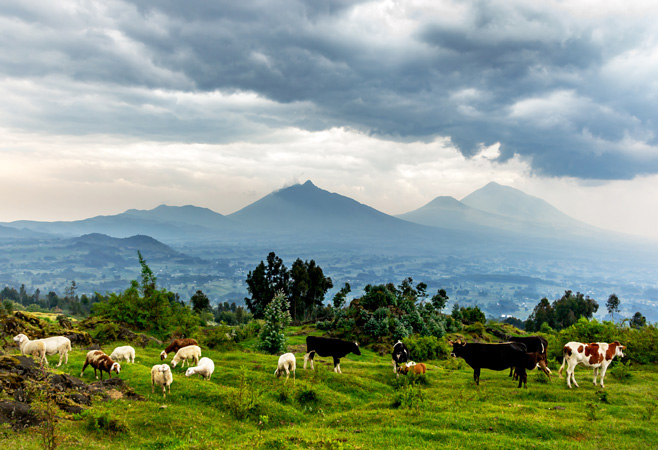 Rwanda e-visa for Slovenian citizens
1. Rwanda e-visa for Slovenian citizens:
Foreign nationals wishing to enter Rwanda must obtain an electronic visa. You are allowed to stay in the country for a certain number of days but must leave before the time runs out.
Rwanda's government launched its electronic visa program in January 2018. Citizens from more than 140 countries, including Slovenia, now have access to the e-Visa process, which allows for simple online application when applying for a Rwanda visa. By converting your visa information to digital format, it can be displayed on the screen of your smartphone (or any other portable smart device, such as a tablet) and used in the same way that a paper visa would.
Rwanda e-visa for Slovenian citizens is a valid electronic travel document that allows visitors from all over the world to visit Rwanda. There are four different types of electronic visas that can be used for both tourism and business purposes. The approved visa is delivered directly to your email address.
Our online e-Visa service makes it simple to plan your trip to Rwanda. Applying for and receiving your e-Visa for Rwanda is a simple, secure process that should only take a few minutes once you have gathered all of the necessary documentation. Slovenian travelers visiting Rwanda for reasons other than tourism or business should contact the Rwandan embassy in Slovenia.
Type of Rwanda e-visas:
Rwanda tourist e-visa: is a travel visa that allows all Slovenian citizens to freely enter the country for any tourism purpose. This visa has a maximum validity period of 30 days from the date of entry. It also allows for a single entry into Rwanda during the 3-month validity period.
Rwanda transit e-visa: If you do not intend to stay in Rwanda for an extended period of time, the Transit e-Visa is an excellent choice. People can visit Rwanda for three days before their next flight with this e-Visa.
Rwanda conference e-visa: This visa is suitable for you whether you are a meeting speaker or attendee who joins a business meeting or a seminar within 30 days. This e-visa is valid for up to 90 days after it is issued with a single entry.
East Africa e-visa: The visa entitles the holder to enter Uganda, Rwanda, and Kenya for a maximum of 90 days overall. It has a 90-day maximum validity period and multiple entries.
2. Rwanda e-visa requirements for Slovenian citizens:
The first step is to ensure that you have everything you need for an online application. Here's a list of everything you'll need to submit for a successful application:
The passport must be valid for at least 6 months after the date of entry into Rwanda.
The passport has at least 2 blank pages for exit and entry stamps.
A scanned copy of your first page in your passport
It should be the most recent digital photo of yourself. Check to see if it meets the requirements (white background, no face gestures, etc.)
E-mail address - You must provide a current email address because your Rwanda e-visa will be emailed to you in PDF format.
Rwanda e-visa requirements for Slovenian citizens
3. How to apply for a Rwanda visa online from Slovenia:
Slovenian passport holders should spend a few minutes online filling out the Rwanda e-Visa application for visitors to Rwanda. It is critical that you provide accurate information; incorrect applications may be rejected by the Ministry of Home Affairs. Applying for an electronic visa to Rwanda is now easier than ever; the application takes about 20 minutes to complete, and the processing time is quick and simple.
The Rwandaimmigration.org system has three steps to follow:
1. The first requires you to enter your personal information, but you must also disclose your mode of transportation and choose a processing time for your application. Your choices influence the cost of your Rwanda tourist visa.
2. The second stage requires you to address the payment issue, but you must also carefully review your form to ensure it is error-free. Failure to do so may result in the issuance of an invalid tourist visa.
3. Finally, download and print out the Rwanda e-visa before entering the country in case the immigration officer has any further questions.
Read more: How to apply for a Rwanda visa online
The typical processing time for a Rwanda electronic visa is three business days, but this may vary depending on the season and demand.
4. Rwanda e-visa fees for Slovenian citizens:
Rwanda e-visa fees for Slovenian citizens
To apply for a Rwanda visa online, you have to pay two (02) kinds of Rwanda Visa Fee, which are called Service Fee and Government Fee. In addition, we recommend that you should buy a Rwanda travel insurance to cover your medical fee and compensate for lost and delayed luggages.
Rwandaimmigration.org greatly simplifies the e-visa application process. That is the reason why you must pay for the service. We have three procedure options depending on how quickly you need your authorization:
Normal: This is the most affordable option, and it delivers your document in three business days.
Urgent: This means you will receive your Rwanda e-visa within 48 hours.
Super urgent: If your trip is coming up soon, get this service at the highest price. Your application form is processed within 24 hours
Can I trust Rwandaimmigration.org for obtaining a Rwanda visa online?
Yes, you can rely entirely on rwandaimmigration.org to obtain a Rwanda e-visa and other travel documents. We use advanced security systems to ensure that your documents are safe with us and that only authorized professionals have access to them. You can also check Rwanda visa status to track the progress of your Rwanda e-visa.