Check Rwanda visa requirements for Belizean citizens
Belizean passport holders can now apply for a Rwanda visa online. With an eVisa, tourists can travel to Rwanda from Belize for up to 30 days.
Four types of Rwanda e-Visa are available to Belizean citizens. Information about Rwanda visa requirements for Belizean citizens, and the documents needed to apply from Belize, is provided below.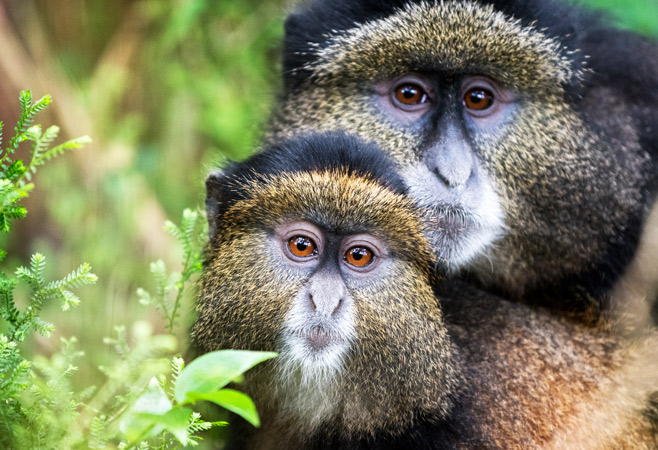 1. Rwanda e-visa for Belizean citizens:
Belizeans need a visa to enter Rwanda. A Rwanda visa for Belizean citizens is required even for short stays in the country.
To reduce immigration lines and simplify Rwanda's visa scheme, the Directorate of Immigration and Emigration implemented an electronic visa program.
The Rwanda e-Visa, as it is informally known, is open to foreign visitors from over 200 countries, including Belizeans..
The Rwanda e-Visa is an authenticated document that allows you to enter Rwanda via an electronic link in your passport. This online document functions similarly to a paper visa in that it allows you to enter the country, but unlike the paper visa, you do not need to visit the Embassy to obtain it.
With the approved Rwanda eVisa, Belizean passport holders can stay in Rwanda for up to 30 days. It is a single-entry permit.
There are four types of Rwanda e-Visas:
Rwanda transit e-visa: This type of visa allows you to stay in Rwanda for a short time before traveling to another country. You have the right to remain in the country for up to 72 hours. Within this time, you can leave the airport and get a glimpse of this lovely land.
Rwanda tourist e-visa: In order to enter the country for sightseeing and visiting family and friends, you'll need a tourist e-visa. The visa is valid for a longer period of time than the transit visa. From the date of arrival, this visa is valid for three months. With this e visa type, you are free to explore this amazing world filled with rare animals and natural landscapes within 30 days.
Rwanda conference visa: If you are visiting Rwanda for a conference, seminar, or meeting, you can use a Rwanda conference electronic visa. You can acquire this travel document whether you are a speaker or an attendee. The Rwanda Conference E-Visa has a validity of 03 months from the date of arrival, allowing you to stay in the country for 30 days with a Single Entry.
East Africa e-visa: Do you want to truly appreciate Africa's beauty? Then obtain a [East Africa E-Visa]. The East Africa E-Visa allows you to visit Uganda, Rwanda, and Kenya simultaneously for 90 days. You can enter and exit Uganda and Kenya as many times as you want. Apply for an East Africa E-Visa today to get the full experience!
2. Rwanda visa requirements for Belizean citizens:
Travelers must meet all Rwanda visa requirements for Belizean citizens in order to enter the country. To proceed with the Rwanda visa application, Belizeans must have the following documents and information available:
A valid Belizean passport: The passport is always the most important document when traveling, so make sure you have it with you when you apply. Don't forget to check that it's still valid for at least 06 months once you arrive in Rwanda
Scan of your biographical passport: In order to complete your application, we need to gather information.
For entry and exit stamps at the Rwandan border, the passport must have at least two blank pages
A recent photograph of a clear face against a white/plain background, taken within the last six months.
An email address that is frequently checked.
On the application, Belizeans should use the passport they intend to use to travel to Rwanda. You should renew your passport before applying for an e-Visa if it is about to expire. Furthermore, dual citizens should apply with the passport they intend to travel with.
3. How to get a visa for Rwanda from Belize:
At rwandaimmigration.org we know that online forms can be quite stressful and time-wasting. That's why we've created one of the simplest forms you'll ever fill out. This form will take you no more than a few minutes to complete. However, if you require personal assistance, a customer service representative is available to assist you.
Step 1: Fill out the application form and select a processing time.
Step 2: Pay the Rwanda visa processing fee.
Step 3: Download and print out the Rwanda e-visa.
Read more: How to apply for a Rwanda visa online
Rwanda e-Visa applicants must check all information before submitting the form, to ensure that it is accurate.
Basic information is required to fill out the form:
Personal information such as name, gender, date of birth, and country of citizenship
Passport number.
Date of arrival and departure
Processing time to obtain it
As mentioned above, the e-Visa application to visit Rwanda from Belize is a simple and fast process. On average, an e-Visa to travel to Rwanda is granted within 24 to 72 hours. Nevertheless, it is advisable to request it in advance to avoid any unforeseen delays.
When traveling to Rwanda, all visitors from Belize should have printed copies of their approved Rwanda eVisa to show to the immigration office when going through passport control.
4. Rwanda visa fees for Belizean citizens:
Rwanda Immigration Services offer three quick options because not all Belizean citizens have the same schedule or budget set aside for their trip to Rwanda. You will have to pay more for a faster procedure.
The three methods are as follows:
Normal: It takes only 03 business days to process your e-visa because it's the cheapest and also the slowest option.
Urgent: This option is a bit faster. You can expect to receive an e-visa to Rwanda within 02 business days
Super urgent: This is the quickest processing time, so you'll only have to wait 24 hours. As you might expect, the price is higher.
To apply for a Rwanda visa online, Belizean travelers have to pay two (02) kinds of Rwanda Visa fees, which are Service fees and Government fees.
Rwanda visa fees are paid securely online with a debit or credit card, American Express, Visa Card, Master Card, or Wire Transfer to our HSBC bank account.
Besides, we also provide other service packages to help customers have a good trip to Rwanda such as Rwanda travel insurance, e-sim card in Rwanda, car pick-up services in Rwanda