Rwanda visa requirements for Kazakhstani citizens
According to the World Economic Forum, Rwanda is the ninth-safest country in the world and the safest country in Africa. Locals and tourists alike can stroll along the park-lined boulevards of Kigali long after the sun has set beneath the distant hills because it has one of the lowest crime rates in Africa. Looking to venture further afield? Long-distance buses departing from the city center's coach station are inexpensive, safe, and dependable.
Kazakhstani passport holders are required to obtain a visa to visit Rwanda for a variety of activities and stay for varying lengths of time. The Rwandan Government is working on an online visa for Kazakhstani citizens in order to make it easier for Kazakhstani visitors to enter the country.
This article contains information on obtaining a Rwanda e-visa for Kazakhstani citizens as well as other important entry requirements to assist Kazakhstan passport holders in planning their trip.
Rwanda e-visa for Kazakhstani citizens
1. Rwanda e-visa for Kazakhstani citizens
Only a few countries in the world are exempt from having to apply for a visa in order to enter and travel around Rwanda. Most foreign nationals, including citizens of Kazakhstan, are required to obtain a visa to visit Rwanda.
As a Kazakhstani citizen, there is now an easy way to apply for a Rwanda Visa thanks to the new e-Visa system that was implemented in 2018. This new e-Visa was introduced to increase security and speed up the visa process for Rwanda visas. This electronic process is also expected to improve tourism and aid in border control.
Rwanda electronic visa is a type of visa that can be obtained electronically. You will not need to visit the Embassy because the entire process is completed online.
Kazakhstani citizens can benefit from the Rwanda e-visa. As well as its convenience and ease of application, the Rwanda e-Visa is valid for 03 months from the arrival date.
Rwanda e-visa for Kazakhstani citizens is a single-entry visa authorization that allows its holders to stay in Rwanda for up to 30 days from the entry date.
It takes only a few minutes to complete the application form for a Rwanda e-Visa and a few documents are required.
Before applying for a Rwanda e-visa, it is critical to understand the various types of visas available. Among them are the following:
Rwanda tourist e-visa: This single entry visa allows you to stay in the country for a maximum of one month. It can be used for trips involving vacation, tourism, or medical reasons.
Rwanda Conference E-Visa is a travel document for visitors who are interested in attending a conference, meeting, or seminar in Rwanda. These events can be attended by them or they can speak at them. You will be able to stay in Rwanda for a period of 30 days with your single-entry Rwanda conference e-visa.
Rwanda transit e-visa: This straightforward visa allows you to transit through Rwanda on your way to your final destination. Rwanda transit visas are suitable for stays of no more than 03 days.
East Africa e-visa: Traveling to Africa with this package is the ultimate experience for Kazakhstani tourists. In addition to Rwanda, you can also visit Uganda and Kenya as many times as you like with the East Africa E-Visa. The multiple-entry permit stays valid for 90 days. Apply for an East Africa E-Visa today!
In addition, you can also choose to apply for a regular visa at the Rwanda embassy in Kazakhstan.
2. Rwanda e-visa requirements for Kazakhstani citizens:
To apply online for a Rwanda e-visa for Kazakhstani citizens, you are required to obtain the following documents, which are required at Rwanda Immigration Services. They should, however, not be a challenge for you:
Passport: Your passport must be valid for at least 06 months from the intended date of arrival in Rwanda. Otherwise, your application may be rejected.
A passport scan is required because we only require the information page of your passport.
A personal photograph of the applicant must be attached. The image should be as recent as possible.
Email address: When you apply with Rwanda Immigration Services, your e-visa will be delivered via email, so include a valid email address that you have consistent access to.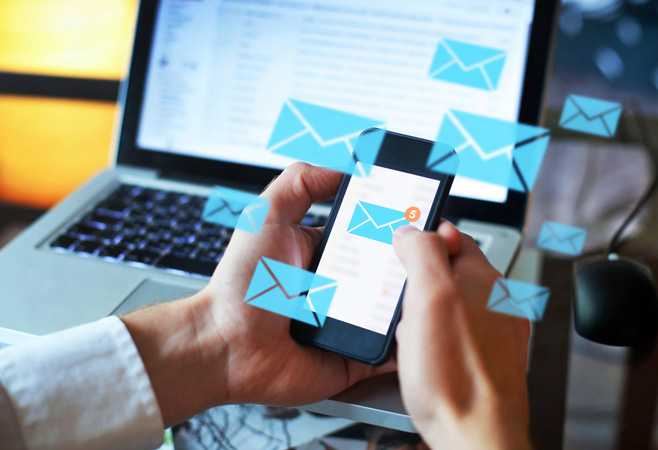 Rwanda e-visa requirements for Kazakhstani citizens
3. How to get a Rwanda visa for Kazakhstani citizens
Kazakhstani citizens can also apply for a Rwanda visa when they enter Rwanda. This process, however, is much slower, and travelers will be asked to pay a fee that can vary in amount, making it difficult to plan ahead. As a result, it is advised that travelers wishing to enter Rwanda use an efficient electronic system.
If the applicant has a valid passport, he or she can apply for a visa from Kazakhstan online by filling out the online visa application form. There are only a few simple questions on this form. Applicants, for example, will be asked to share:
Full name
Date of birth
Country of birth
Gender
Proposed date of arrival
Reason for wishing to travel to Rwanda
The online application process for a Rwanda e-visa for Kazakhstani citizens is very simple. If you decide to apply for it, simply follow these steps:
The first requires your personal information as well as some trip-related information. You also need to select a processing time and a visa type at this point.
The second step requires you to make a quick revision and enter your payment information.
The final step is to download the Rwanda e-Visa and print it out.
Read more: How to apply for a Rwanda visa online
After answering these questions and making the payment, applicants will receive an email confirming that their application has been received. All other correspondences will also be sent via email to the address provided by the visa applicants. As a result, applicants are advised to double-check their email addresses and to check their inboxes every couple of days.
Finally, Kazakhstani citizens who wish to apply are strongly advised to begin the application process at least a week before their intended departure date. Even though Rwanda e-Visa applications are typically processed within one to three business days, this can sometimes take longer. As a result, it is best to complete the application form well in advance of the departure date to ensure that it is processed and received on time. Because errors can cause delays, all applicants are encouraged to review all of their answers before clicking the "Submit" button.
4. Rwanda e-visa fees for Kazakhstani citizens:
Keep in mind that the cost of your Rwanda e-visa from Kazakhstan is determined by the processing time you choose and the type of visa. You can select one of the following processing times at Rwanda Immigration Services:
Normal service: If you choose this option, your visa will be emailed to you within 03 business days. This is the cheapest option, and you will have to wait a little longer, but if you plan ahead, everything should go smoothly.
Urgent service: You can choose this processing time if you want to get your Rwanda e-visa within 02 days.
Super urgent: if you need to receive an eVisa for Rwanda in as soon as 24 hours, this is the fastest option you have.
In addition, we recommend that you should buy Covid-19 Insurance. Travel insurance is a policy that provides emergency medical assistance 24 hours a day, personal accident coverage, compensation for travel delay and loss of traveler's property, and other travel-related contingencies that may arise during the trip. This is not a standard health insurance policy.